Rome is home to thousands of restaurants, but it's not always easy to sift the culinary gems from the tourist traps.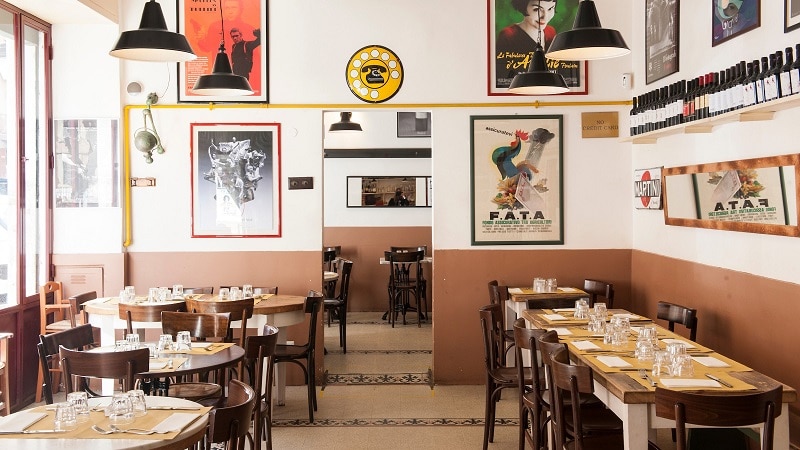 Osteria Chiana
More smart-bistro and less old-school osteria, Osteria Chiana offers an energizing menu of Roman classics, including an excellent tonnarelli pasta with cacio e pepe. But it's the ever-changing seasonal dishes that are most inspiring, like the breaded lamb cutlet served with fried artichokes, or the meatballs with fresh tomato and arugula, served with a side of chicory. Save room for the tiramisu, which can be enjoyed outside in the garden on balmy summer nights.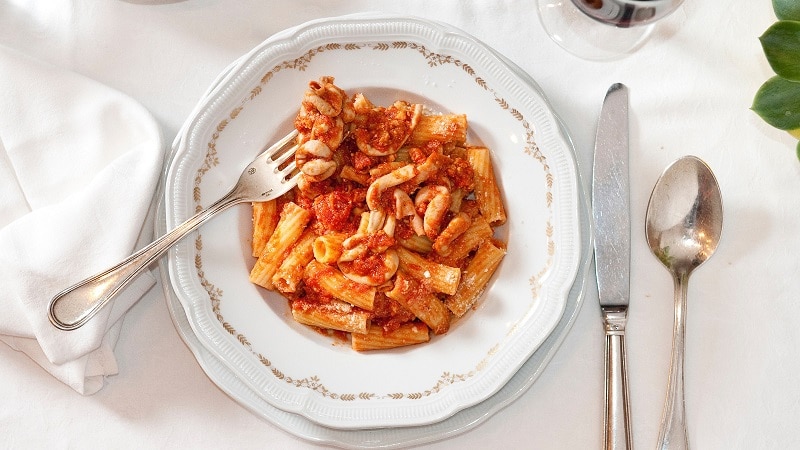 Checchino dal 1887
Let's be clear: The menu at Checchino dal 1887 is offal-tastic. So if eating animal innards isn't your thing, either head somewhere else or go for the vegetarian menu. Kick things off with the veal head served with citrus peel, then move on to the beef tripe cooked in pecorino, mint, and tomato sauce. Vegetarians will love the excellent pecorino-and-sage bruschetta and the spaghetti with artichoke cream, mint, and parmesan. The roast potatoes and chicory make for wonderful, flavor-filled sides, and the cup of cool, ever-so-wobbly panna cotta is a pleasing way to end the meal.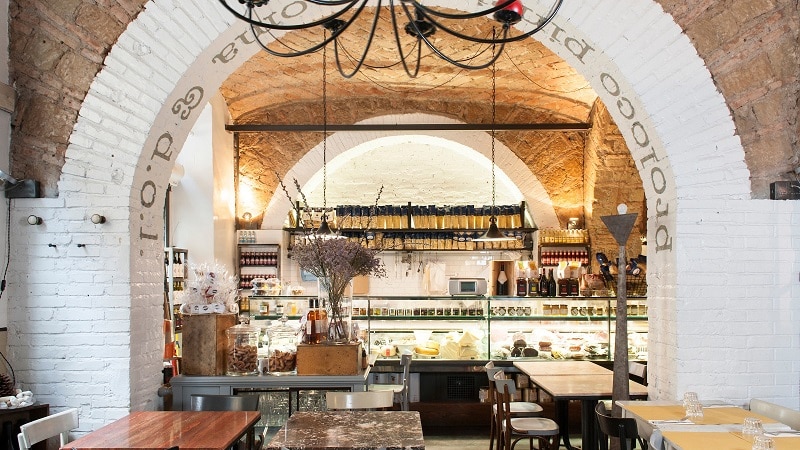 Pro Loco Pinciano
Pro Loco Pinciano feels a bit like your stylish Italian friends' holiday home, all farmhouse brick and stone, with an open deli stacked with cheese and jars of local jam, plus fat prosciutto hams dangling from the ceiling. It's not all for show: when you order a martini, the bartender garnishes it with a prosciutto slice. As for the menu, there's something to suit every taste here, including crisp pizzas, bowls of pillowy ravioli, and platters of finely sliced cured meats.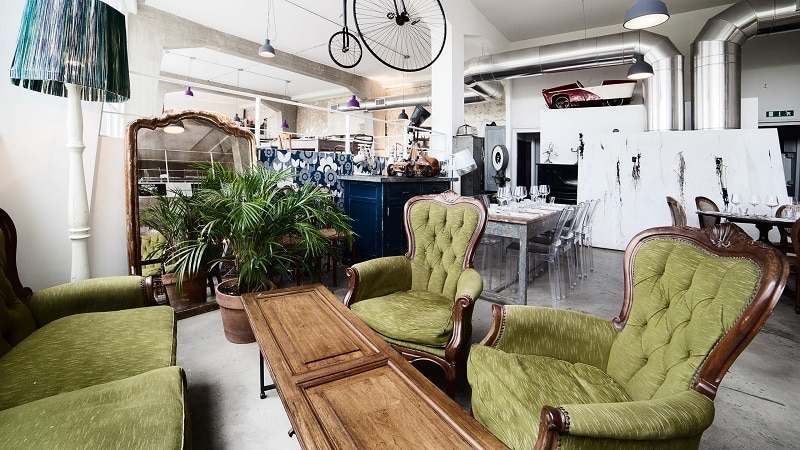 Lanificio Cucina
There's no place in Rome quite like Lanificio, a bar, restaurant, and creative work space all rolled into one. Case in point is the menu: combinations that shouldn't work, like salmon with buffalo mozzarella, somehow do. Plenty of thought has gone into every dish here, which, much like the wine list, span the country. The fried octopus antipasto is a must, as is the quail served with taleggio cheese and soft polenta. Clever pairings work wonders, like the twist on Rome's traditional cacio e pepe pasta, which they've served here with vermicelli and a squeeze of lime.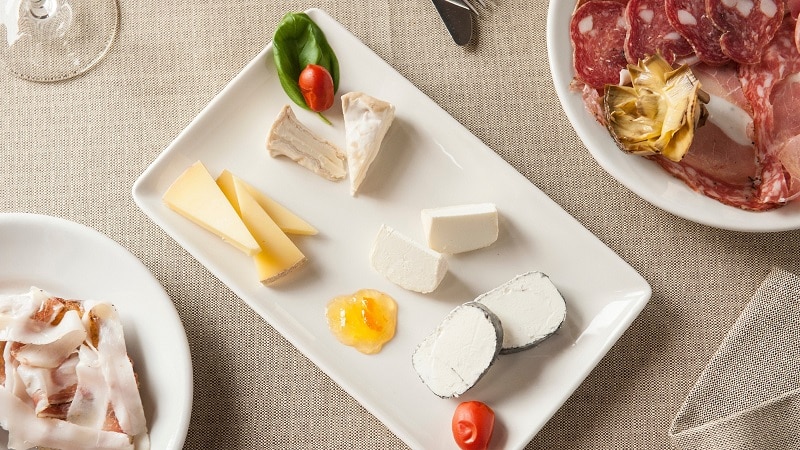 La Tavernaccia
La Tavernaccia is old-school Roman all the way. Start with the misto affettati, a plate of cured meats and cheeses. Next, go for rigatoni all'amatriciana—a mix of chunky pork in tomato sauce, topped with pecorino cheese—then move on to the main event, maialino al forno (suckling pig served with roast potatoes). Wash the entire thing down with a generous helping of house red and a palate-cleansing lemon sorbet.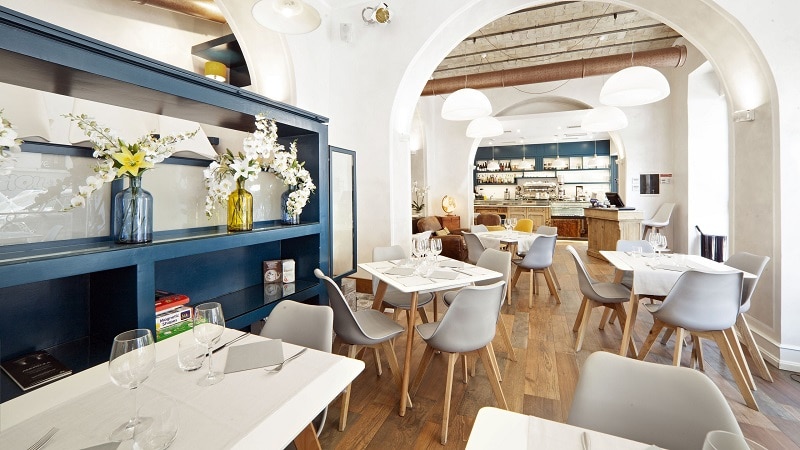 Altrove Ristorante
Dishes at Altrove, a bright new addition to the largely residential Ostiense district, are inventive, but not overcomplicated. Lunch is a casual, canteen-like affair, with a choice of daily-changing meats, grains and sides. Even vegetarians, normally unlucky in this carnivorous city, will find something to like, with salads, soups, and cheese, plus fresh-from-the-oven breads. Come dinner, the cosmopolitan menu offers creative takes on Roman dishes, such as risotto d'acqua (carnaroli rice cooked in tomato-tinged water with lashings of pecorino cheese and a sprinkling of briny fish roe).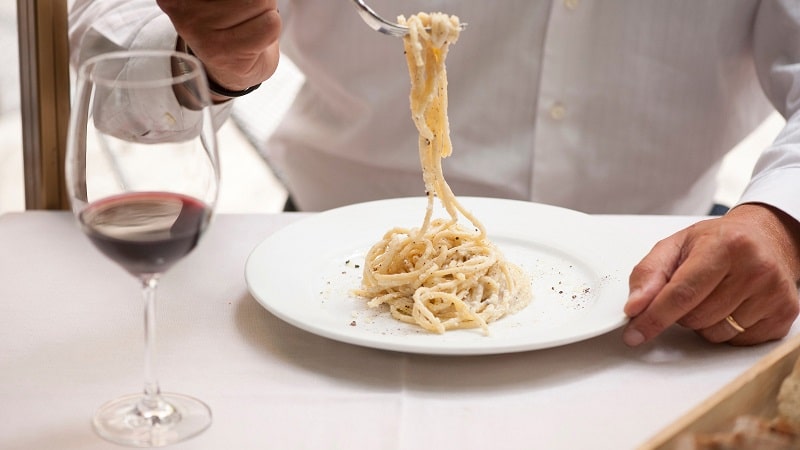 Cesare al Casaletto
Cesare is a trattoria specializing in Roman cuisine, and it nails the classics; the starters, pastas, and mains get so much attention, in fact, that the excellent pizzas can be often overlooked. But take it from us: Share a paper-thin, delightfully crispy pizza rossa (a 16-inch round pizza brushed sparingly with tomato sauce and drizzled with olive oil, then baked in a wood-burning oven) as a starter. And don't sleep on the excellent fried starters like eggplant croquettes and shredded beef balls.
Santo Palato
Santo Palato is exactly what a Roman trattoria should be: unassuming outside, bright and welcoming within. The tiny kitchen opens onto the dining room to give you a peek at the setting where chef Sarah Cicolini works her magic. The menu's packed with gems; depending on what's fresh at the market that day, you might see comforting bowls of pasta with chickpeas, or the most satisfying plate of pasta with cacio e pepe. Wash it down with some house red.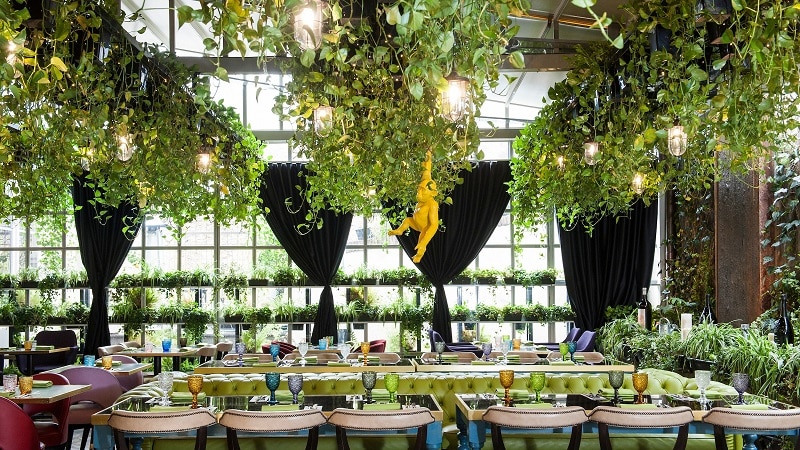 Madre
Madre's menu is tapas-style, so start with a helping of garlicky prawns, then move on to the tuna-and-avocado ceviche, served with just the right amount of lime. The pizza list isn't a long one; we suggest the Parrilla, a mini barbecue cooked at the table, or the Sal—a fish of the day seared on sea salt stone and served with a mixed salad on the side. Forgo the gelato and fruit and order di Giacinto's chocolate stick with raspberries and hibiscus flowers, or try the "terramisu," made with mascarpone, cocoa, barley, and root vegetables.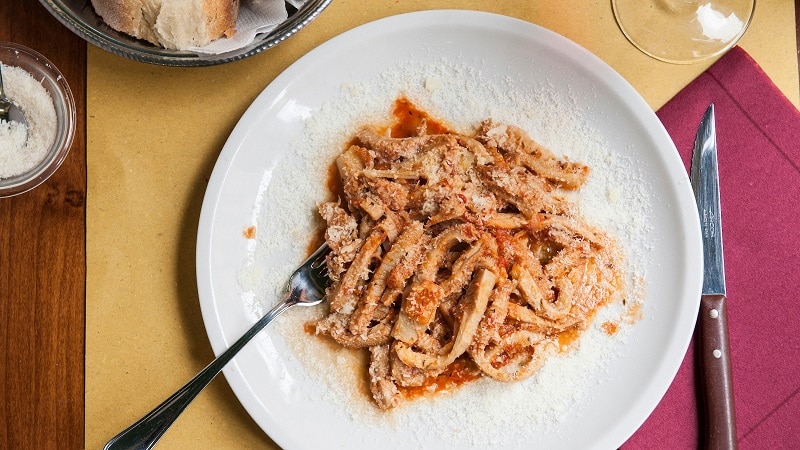 Agustarello a Testaccio
Agustarello is something of an institution in Testaccio, a former slaughterhouse district that's now one of Rome's edgiest neighborhoods. You'll jostle for elbow room with hungry locals to get a table—but that's part of the fun. Like the best Roman restaurants, dining here is so much more than a meal: It's about comfort, a reassuringly traditional menu, and company. Don't be surprised if you make friends with the table next to you